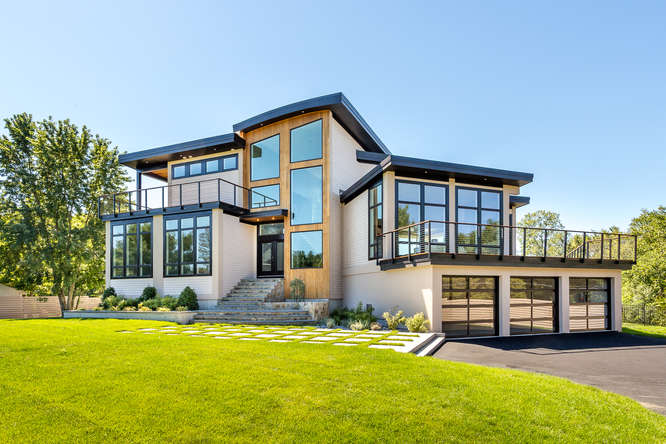 HOME ARCHITECT STUDIO
CUSTOM RESIDENTIAL DESIGN & CONSTRUCTION SERVICES FOR YOU
Home Architect Studio LLC offers a full range of architectural & construction management services including new home design, renovations and additions, historic preservation, adaptive re-use and sustainable design specifically for the residential home market.
Our clients place their trust in us to protect their interests during the stressful phases of any home construction. With our trusted partner network, we can guide you through the clouded construction industry permitting you to focus on your new home instead of the small details associated with building it.
Don't place your most valuable asset into the hands of your contractor's "architect"; place it in the Home Architect Studio.
"A house is made with walls and beams; a home is built with love and dreams."
~Ralph Waldo Emerson
"CREATING DREAM HOMES; EVERY DAY." ™
WANT A SUCCESSFUL HOME PROJECT?
Here are the three most important steps to put your project on the successful path.
The first step is the most crucial, and often the hardest.
At the moment, you have a Dream Home in your mind, and are not sure what to do first.
Home Architect Studio wants to be your trusted guide along this journey.
Are you currently asking yourself:
Can we/I do this?
How much will this cost?
How long will it take?
Is it worth the stress?
With nearly two decades of residential home design/construction experience, we are here to help put your mind at ease.
Once you have gained the courage to start this adventure, finding a trusted advisor is the next step.
On any voyage, having the right experience matters the most.
As a strictly residential design firm, Home Architect Studio has traversed many stormy home design situations and has grown to become New Jersey's #1 residential design firm.  We love designing homes so we can be there the moment our clients' open the door to Dream Home.
When starting your home design, make sure to ask your advisor:
How can you design a home specifically for me?
How can you keep us within budget?
How do you handle unforeseen delays?
How can you reduce my stress?
As strictly home architects we live for the small details that make your dream home a reality. With nearly two decades of residential home design/construction experience, we want to help create your dream home.
Now that you've spent a great deal of time designing your Dream Home, someone has to build it.
There are many ways to build a home. One way is to hire a general contractor.  Another option, is to have the architect assist with the construction management.
As architects, we would be able to provide you with a single point of contact from start to finish. No lost time on finding the right contractor, or dealing with drawing related questions.
Home Architect Studio is here to not only design but also help you build your Dream Home.
Here are a few questions to ask your dream home builder:
Do you strictly build homes or also commercial spaces?
Do you often keep the project on budget?
Do you typically hit your schedule goals?
How can you remove my stress?
As architects who also manage the construction, Home Architect Studio enjoys the Dream Home process so we can be with you from start to finish.